Natural fertility awareness methods
Discover fertility awareness with the fertility tracker Daysy!
Are you interested in fertility awareness methods and want to know how to determine your fertile days with a fertility calculator and an ovulation calendar? If you've already started getting into the topic of fertility awareness, you know that every woman is only fertile during a few days of her cycle and can only get pregnant during those days. In order for this fertility awareness method to work and a pregnancy to be achieved, it is important to determine the fertile days as accurately as possible. Daysy can help you with that.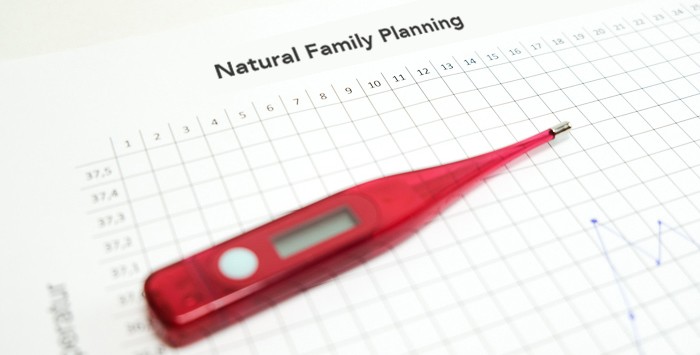 The fertility tracker Daysy: fertility awareness made easy
Daysy calculates your fertile days and your ovulation based on the natural range in your basal temperature. In the course of the female cycle, the basic body temperature changes slightly. It increases by half a degree starting the day of ovulation. The body maintains this higher basal temperature until the period sets in. This is referred to as a temperature high. Then again, from the start of the period until the next ovulation, the body maintains a temperature low. You don't notice these slight temperature changes, but Daysy's highly sensitive test prod  recognizes and evaluates them using its unique algorithm.
Daysy can therefore tell you straight after measuring your temperature whether or not you will be fertile on the current day. With this knowledge you can now induce a pregnancy during your fertile days. And all that hormone-free and without interferences with your body and your cycle!
Fertility awareness with Daysy: calculating fertile days
Daysy and its app, "DaysyDay", offer you all the applications of a fertility calculator and an ovulation calendar with only one daily measurement of your temperature. You can skip the measuring, analysing and recording of your data into several devices or apps. With Daysy you have everything you need to determine your fertile days with a very high accuracy. If you then synchronise Daysy with "DaysyDay" on your smarthpone, you can receive additional practical information. DaysyDay offers you the option to cast a peak at your temperature curve or obtain your current cycle status. The display function of the app is particularly practical: it shows you a prognosis for the next month so you already know when your next fertile days, ovulation and period will be.
Choose Daysy now and experience how easy it is to calculate your fertile days with a fertility calculator!
Daysy is an intelligent fertility tracker that lets you get to know your very own menstrual cycle.
Related Search and Topics